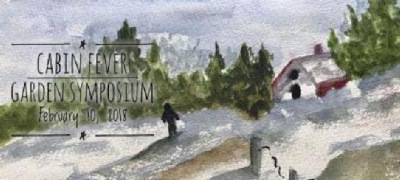 MASTER GARDENER SYMPOSIUM LOGO 2018

Cleveland County Master Gardener Association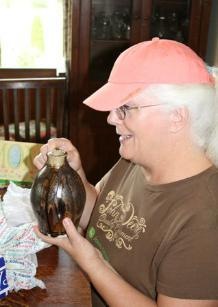 Dotty L. Leatherwood is a certified NC State Extension Program Master Gardener and has expertise in evergreen trees and shrubs, small farm gardening including "box gardening" and soil conditioning and landscape design.

Early in her career, she was employee by the N.C. Department of Forestry and worked at Edwards Tree Nursery in Morganton, NC developing and cataloguing seedlings for planting in reforestation projects.





She is available to consult with gardeners and farmers regarding soil issues, vegetable planting techniques, evergreen trees (conifers) and other planting and landscaping topics. In addition, she is available for workshop presentations on these and other farm and garden areas.

In addition, Dotty has extensive knowledge of canning, freezing and preserving vegetables, herbs and fruit. She produces "sauerkraut", homemade jams and jellies, pickled vegetables of several varieties (including cucumbers) and dries herbs including basil, rosemary, chives, and lavender among others.

Dotty maintains a ROW GARDEN planted without tilling using special techniques to amend soil and produce healthy plants. She has several models of "box" gardening for those who have smaller space or want a "raised bed" garden. And she welcomes questions regarding her planting, potting, preserving and producing techniques.

You may contact her for more information on our "CONTACT" page on the left side of this page.

| | |
| --- | --- |
| HOMEGROWN VEGETABLES | ROW GARDEN WITH SOME BOXES |
| CANNING AND FREEZING TECHNIQUES | HOMEMADE APPLE BUTTER |
| POTATO BUCKET GARDEN | POTATO BUCKETS ARE GROWING! |
| MASTER GARDENER PLANT SALE 2018 | MASTER GARDENER PLANT SALE |
| NO-TILL GARDENING USING PINE STRAW, COMPOST and NEWSPAPERS | TOMATO BUCKETS IN A NO-TILL GARDEN with DRIP IRRIGATION |
| IN THE GARDEN PODCAST with BRYCE LANE "CLICK ON PICTURE" for LINK | DOTTY CONSULTING ON GARDEING QUESTIONS at MASTER GARDENER SYMPOSIUM 2019 |
| RAISED BED GARDENING with Herbs | DOTTY SELLING AT MASTER GARDENER PLANT SALE 2019 |
| MASTER GARDENER PLANT SALE 2019 | MASTER GARDENERS MAKING HOLIDAY WREATHS |
| EXTENSION MASTER GARDENER DESIGN PLAQUE | MASTER GARDENER MOTTO |
| RAIN MANIFOLD FOR WATERING | RECYCLED PALLETS FOR STRAWBERRIES AND HERBS |
| MASTER GARDENERS ANSWERING QUESTIONS AT SYMPOSIUM | |