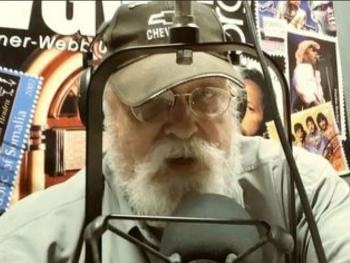 NEW NEW NEW !!! "Pickin' on the Porch 20/20" with the Leatherwoods
WGWG.org on the internet

MONDAY NIGHT at 7:00 - 9:00 PM.

AND SUNDAY MORNING at 11AM for "OLDE TYME GOSPEL RADIO HOUR"

NEW and CLASSIC BLUEGRASS! JUST CLICK ON THE PICTURE FOR A LINK!

NEW NEW !!! TUNE IN SUNDAY MORNINGS at 11AM for "Olde Tyme Gospel Radio Hour" with Leatherwoods. WGWG.org "Listen Live" CLICK ON PICTURE LINK ABOVE! Glad to have you!

NEW NEW!!! "LiveAtLeatherwoods Classics" PODCAST

Re-broadcasts of past performances at the Olde Tyme Courtsquare Opry 1995-2007

CLICK ON THE LiveAtLeatherwoods LINK BELOW for a LIST OF BANDS



Click Here for "LIVEATLEATHERWOODS CLASSICS" PODCAST LIST and LINK


HISTORY OF LIVEATLEATHERWOODS and PICKIN' ON THE PORCH

These programs took to the air on WGWG 88.3 FM in late 1999 and were soon accompanied by a DIFFERENT SHADE of BLUE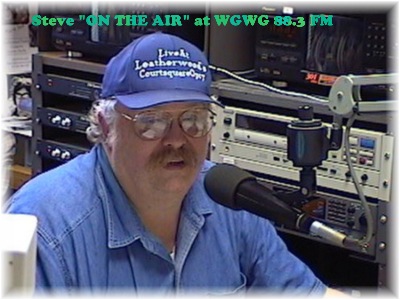 LIVEATLEATHERWOODS and PICKIN' ON THE PORCH took to the air on WGWG 88.3 FM in late 1999. With the help of Jay Mebane and John Reid along with the staff of WGWG-FM including Jeff Powell, Noel Manning and others, Steve and Jeremy began broadcasting bluegrass, gospel and other classic country music for THREE hours each week. In addition, DIFFERENT SHADE OF BLUE broadcast featured TWO more hours of music from other genres including contemporary bluegrass, classic rock, classic country, blues and Americana music.

Each week PICKIN' on the PORCH consisted of TWO HOURS of current and classic bluegrass and gospel recorded music hosted by Steve and Jeremy.

LIVEATLEATHERWOODS became a regular weekly one-hour feature with bands performing at the OPRY recorded "live" on stage at the OPRY on Saturday nights.

And DIFFERENT SHADE of BLUE aired weekly for two-hours with a mix of country, classic rock, folk, 50s-60s-70s classics and other great music hosted by Steve.

LIVEATLEATHERWOODS also became a weekly feature on "Classic Country 1390 AM" radio as well.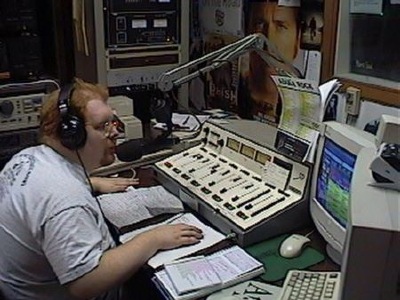 Jeremy Leatherwood keeping track of the music and bluegrass "news". Jeremy kept track of all the bands, their new songs and albums, who's who in the band and what was happening on the Bluegrass Scene around the country. Without him, the show would have been just music but Jeremy added the 'stories' and the 'names' behind the music and keep the show informative as well as entertaining. Best DJ partner anyone could ever have.

| | | |
| --- | --- | --- |
| WGWG 88.3 FM | WSGE 91.7 FM | AND "On The Web" at WGWG.org |
| | | |
| | | | |
| --- | --- | --- | --- |
| | | | |
| JOE MARTIN | WADA "Classic Country" 1390 AM JOE & JOE SHOW | JOE HINDSLEY | |
| | | | |