For well over 40+ years, our family has been involved in music. Playing, recording, selling, producing, DJ and radio work. And it has all been fun! We have met many great musicians and fans through our Olde Tyme Courtsquare Opry in Uptown Shelby and while we hosted bands there for bluegrass and other music, we managed to have over 600 live shows. Many of the shows turned into CDs and radio shows on "Live At Leatherwoods" at WGWG 88.3 FM. Jeremy and Steve enjoyed more than a dozen years of radio programming and DJ work at WGWG.



In this area you will find mostly items too large to ship and are local pickup only. Musical instruments, furniture, other 'garage finds' but there will be some CDs, 45s, LPs and other smaller items we find in the closets and shelves we might be able to ship. If you see something you like, better get it before it's gone. It is likely 'one of a kind'.

Thanks for visiting with us here at LEATHERWOOS!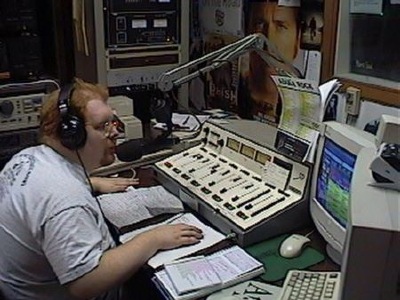 Jeremy ON THE AIR at WGWG 88.3 FM "Pickin' on the Porch" with some bluegrass! It's still our favorite and he might have a couple new tunes to tell you about...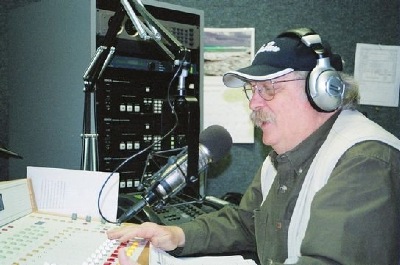 Steve ON THE AIRE at WGWG 88.3 FM "Pickin' on the Portch", "Live At Leatherwoods" or "Deeper Shade of Blue" with bluegrass, country, blues and classic rock. Some good times were had!

ITEMS FOR SALE (EMAIL FOR PRICE (steve@leatherwood.biz)

FULL SIZE 4/4 Violin with case and box (orchestra quality)
UPRIGHT BASS 3/4 Cremona with case and bow (NEW)
UPRIGHT BASS 1/2 Cremona (needs bridge)
FULL SIZE 4/4 Semi-Acoustic Electric UPRIGHT 5-String Bass WHITE
| | | | | | |
| --- | --- | --- | --- | --- | --- |
| COLUMN UNDER CONSTRUCTION!!!! | | | | | COLUMN |
| Look for Pictures coming soon of ITEMS you might like. | | | | | COLUMN |